It has been an amazing year to be a fan of Benedict Cumberbatch (see Oscar Nomination), but for me this year has been especially amazing because my Birthday Wishes for him from the last several years have come true. Benedict's 38th has all been about: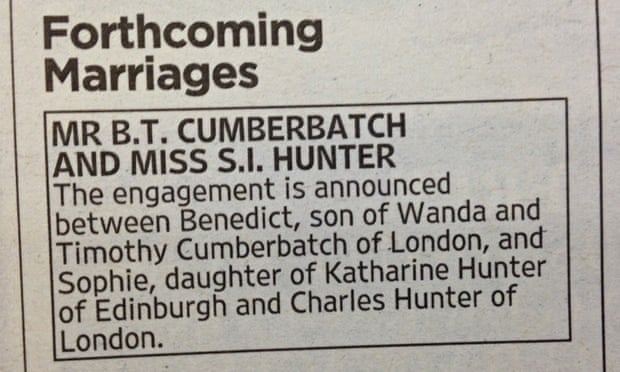 And then his biggest wish came true:
"Benedict Cumberbatch and Sophie Hunter are delighted to announce the arrival of their beautiful son."
Congrats to Benedict, Sophie, and Baby Batch :) on a banner year!
Annnd this year, a wish of mine is actually coming true.
Recently, one of my closest friends won a pair of tickets to see Lyndsey Turner's Hamlet starring Benedict Cumberbatch!!!
She graciously invited me to come with her, I couldn't say no, we've booked a flat near Hampstead Heath for 4 nights, and, as of yesterday, I have a ticket to London.
Sooo... in just about 6 weeks, I'll be at the Barbican seeing him perform live.
And I can. not. freaking. believe. it!
Can you say "trip of a lifetime"?
More anticipation and news forthcoming, but for today:
Happy Birthday, Benedict! And see you later
:)